So I wanted to wish you guys a great year!. You are all so amazing and I am happy to have each and every one of you on my flist. :DD
May you all have the best year ever, a year of happiness, love and health.
I LOVE YOU GUYS LIKE CRAZY!!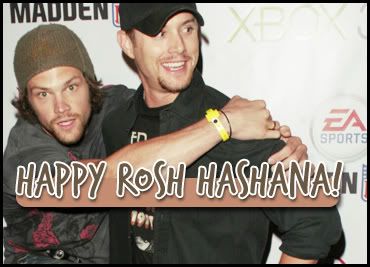 We will be going to my grandmother in a wile to have the holiday dinner.
I hope you all had/have a good day!
<333
Today is Rosh Hashana which is the jewish New Year.
Mood:

happy